Our sales literature can be downloaded below. If you have any questions or need more details, our Sales Department can be reached at sales@evpsys.com or (800) 521-4594.
"About" Packet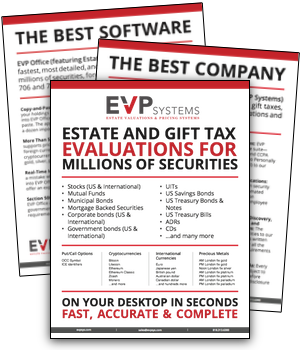 A quick summary of EVP Systems, including why our company meets all your security, compliance, and business continuity requirements, and why our software is simply the best there is—fast, reliable, accessible, and accurate. Download it here.
---
"Reports" Packet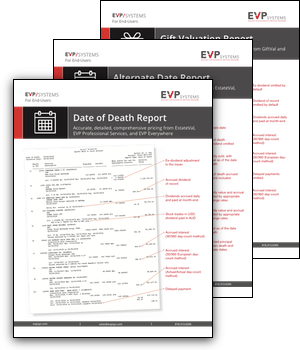 A sampling EstateVal and Professional Services reports, with callouts explaining all the details. A great way to see what our final product is, and what you'll send to the IRS or your clients. Download it here.
---
Sales Folder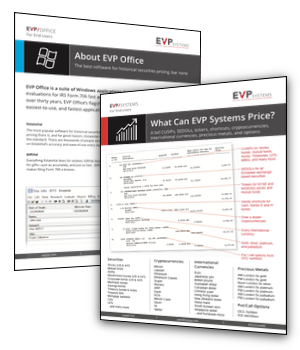 EVP Systems' complete sales folder, highlighting each of our products and their headline features. A top-to-bottom overview of all we can do for you. Download it here.