For the first time since 2020, the Heckerling Institute on Estate Planning is being held in person, in Orlando, Florida, from January 9 through January 13, 2023—and EVP Systems is there! If you're at the convention, we'd love to see you at Booth 328.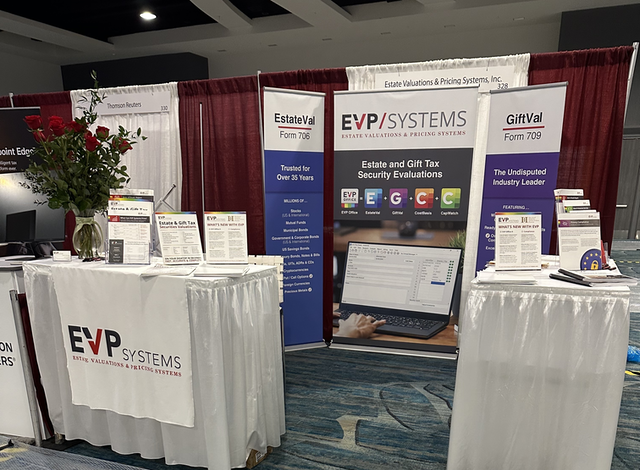 We've got tons of information about the latest improvements to EVP Office and EstateVal, and have copies of the Legal & Compliance Documentation Omnibus—a massive collection of all our publicly-available compliance documentation.
Compliance is a vital component of modern business, and defines the processes and policies that a company uses to run day-to-day. EVP Systems is the estate and gift tax security pricing vendor you can trust, because we publicly document everything from disaster recovery to information security to pricing methodology to software licensing. It's all in there.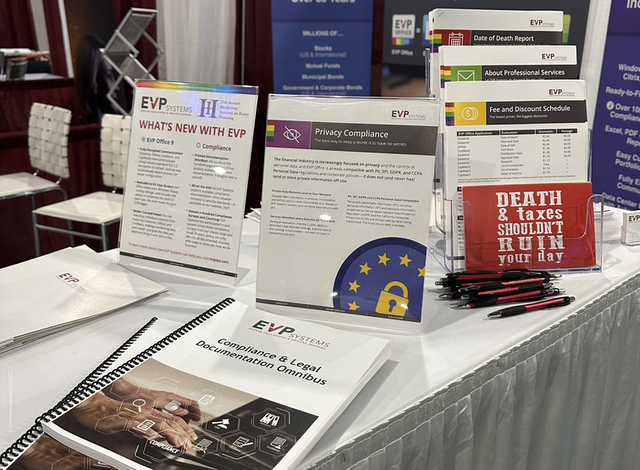 EVP Systems founder and president Michael A. Walker, Ph.D., will be at the booth throughout the week, and we're eager to talk to both clients and the curious. If you have questions, comments, suggestions, or just want to see what 26,000 words of compliance documentation looks like, please come by!