CapWatch is an application to make it easy to research and review capital change data. It has access to millions of spin-off, merger, CUSIP change, distribution, call, maturity, and other records.
When you run the program, the main screen appears and prompts for two items: a Report Title (which can be any arbitrary text or none at all; whatever you'd like to appear on top of the output) and a Name or CUSIP. As an example, let's enter the CUSIP for IBM (45900101).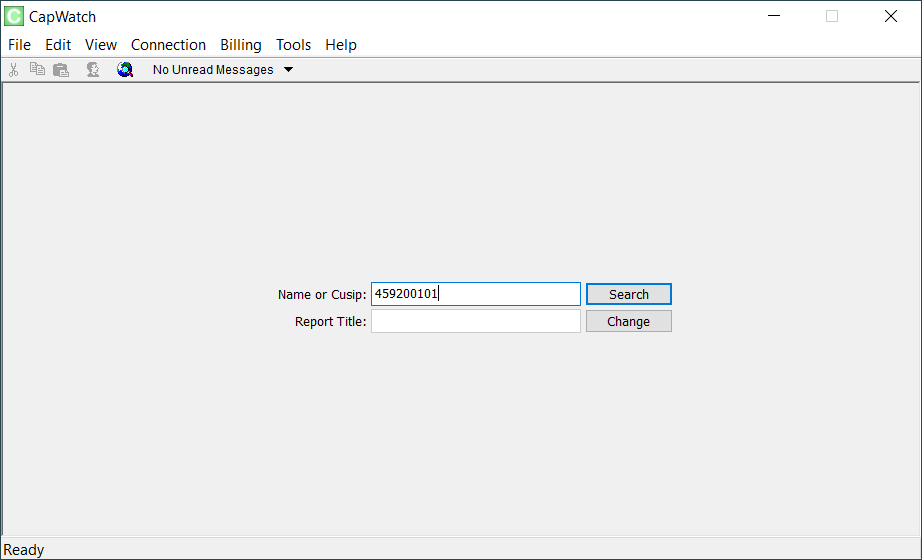 Clicking Search will check the database for any matches and return a list of relevant securities, either companies or bonds.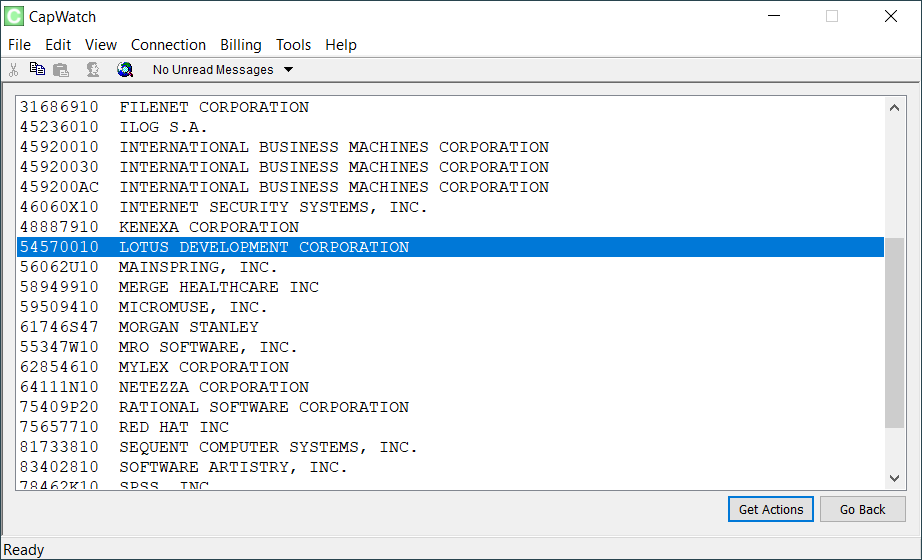 You can then click on the security you're interested in—in the case above, Lotus Development, an old software company—and click Get Actions, to get a list of all the corporate actions for that item. You can also just double-click on the specific security. (Clicking Print will cause the list to be printed, and clicking Go Back will return you to the list of securities.)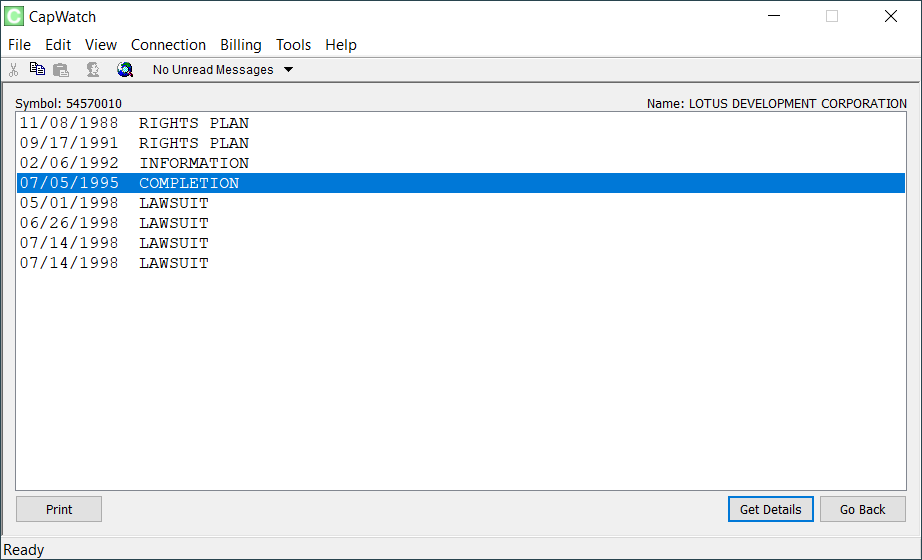 Finally, from the list of corporate actions for a security, you can select an individual action and click Get Details for all the information about it. (Or again, just double-click on the item.)
In this case, it's the completion of the purchase of Lotus by IBM in July of 1995. (Clicking Print and Go Back will perform as they did previously.)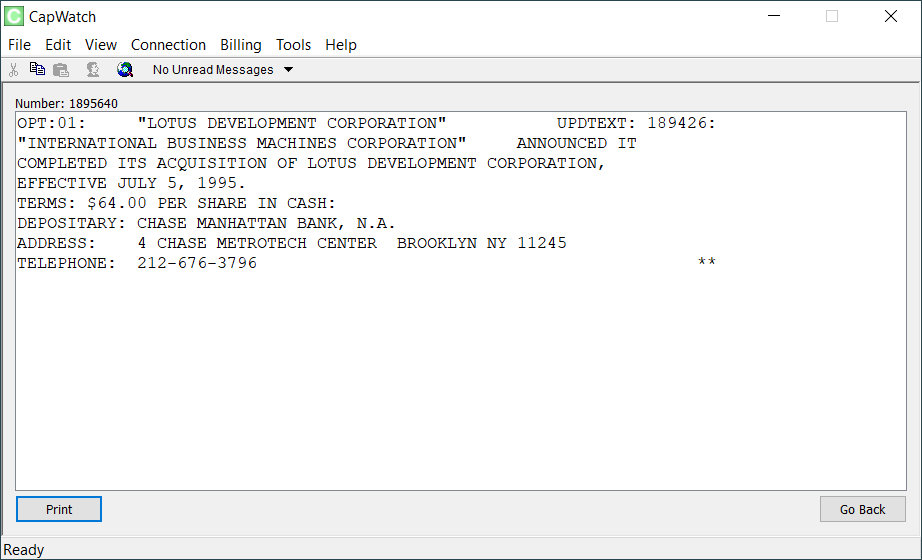 And there's the information you were looking for: IBM completed the purchase of Lotus Development on July 5, 1995 for $64.00 a share.
You can end the session and generate a billing record by selecting Connection → Disconnect or simply closing the application, either by selecting File → Exit or clicking the ✕ in the upper-right corner.