EVP Systems is proud to announce EVP Office 8.3.1, including the latest version of EstateVal, now available for free download. This release's headline feature is easy entry of Puts and Calls.
Put and Call positions are usually listed on brokerage reports using the ticker of the security, the position type (a put or a call), and the expiration date, and strike price. But how do you get that information into EstateVal to find out what the holdings are worth? It's easy! With version 8.3.1, just click on the new Tools → Look Up Put/Call CUSIP… menu item.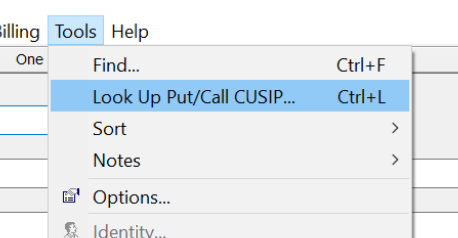 The Look Up Put/Call CUSIP dialog comes up and you enter the information you have, including the number of options (which EstateVal will translate into the proper number of shares, depending on if the put/call is a normal or "mini" option).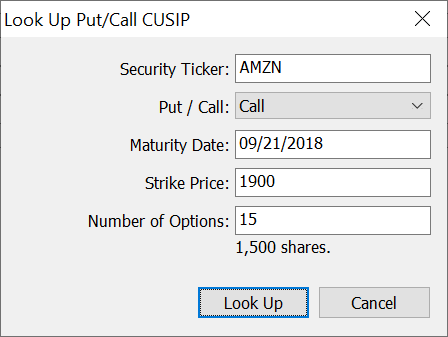 Clicking Look Up will find the appropriate CUSIP and insert it into the portfolio grid, along with the number of shares.

And that's it! You can now enter all your Put/Call options into EstateVal for accurate, fast, and easy pricing.Check out all the features and fixes in the new version of EVP Office on our website.